About Me
I will tell your exciting stories on film!
During my Film, Theater and Media Studies at the University of Frankfurt I discovered the passion for putting reality on film and making movies - it became my driving force. As a reporter for youth programs and a trainee, later editor and author of various TV formats the focus of my work centered on medical topics. My fascination with medical themes persists, while new areas of interest expand my portfolio: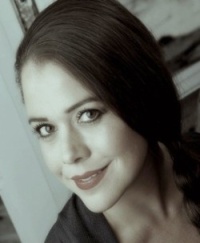 Charity projects
Cruises
Economy
Environmental protection
Fashion
Fintech
Gastronomy
Health
Hotels
IT
Leisure parks
Lifestyle
Media
Public sector
Real estate
Science
Shows
Tourism
Travel industry
I have produced a myriad of unusual, breathtaking and challenging info- and documentaries, reports and films.
To tell interesting and emphatic stories with respect for my subjects and relationships built on trust and fair play is my first priority. It is the basis for a truthful, authentic presentation and enthralling camera work.
My extensive experience with international productions in remote locations and my understanding of diverse cultural, religious and interpersonal relationships that influence and determine production, has made me an expert in spontaneously handling the unexpected and keeping on top of things. I speak German, English, French, Spanish and Italian fluently which enhances my work and vision.
» Good films are made with respect, flexibility, patience, curiosity, the power of observation and absolute commitment to the story. «
Let me know about your idea for a new film project, contact me!
Kind regards and letís talk soon
Alexandra Ziegler